Graduate Student Staff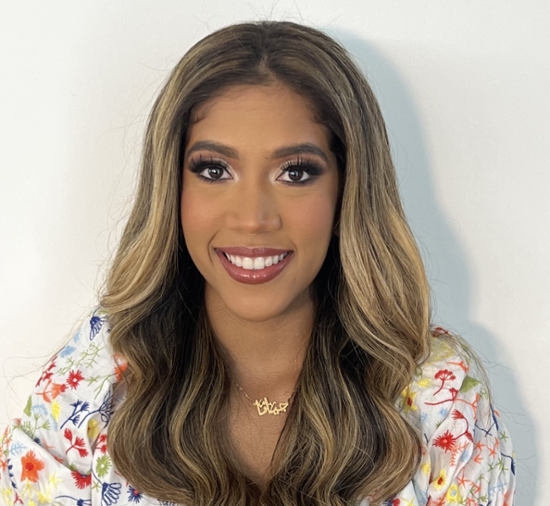 Gianna Garcia | Graduate Student Assistant
Major | M.S. in Sustainable Business
Class of 2023

Gianna was born in Colón, Panamá. She moved to Miami in 2016 to study at the University of Miami where she majored in Psychology and Political Science. From 2020-2022 she studied Translation and is now preparing to complete her master's degree in Sustainable Business from UM. 

Fun Fact: I know the French anthem by heart even though I can't speak French and have been to France once in my life.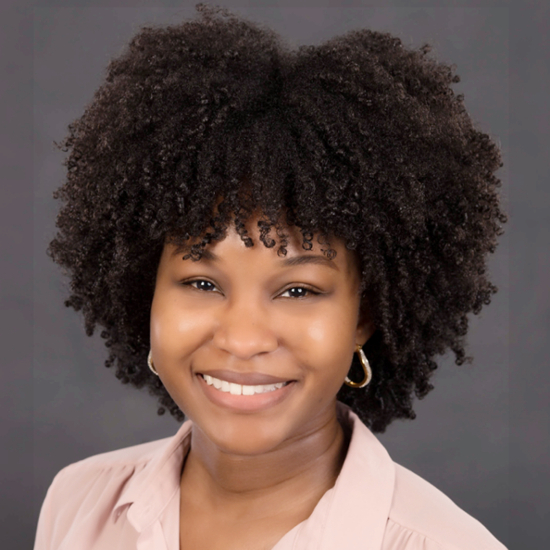 Merissa Williams-Yancey | Graduate Practicum Student Assistant
Major | Post-Masters Certificate, Higher Education Administration
Senior Program Coordinator, Student Organizations, UM School of Law
Class of 2023

Merissa Williams-Yancey has been an employee of the University of Miami for 6+ years and currently serves as the Senior Program Coordinator of Student Organizations at the University of Miami School of Law. Merissa earned her master's from the University of Miami School of Arts & Sciences and is currently pursuing a Post-Master's Certificate in Higher Education Administration, with a focus on Student Life and Development. Upon completion of the certificate program, Merissa aspires to seek more opportunities to work with multicultural students to evaluate and enhance programming centered around diversity, equity, and inclusion within institutions of higher education.

Fun Fact: I enjoy modern calligraphy, hand lettering, and engraving as a creative outlet.
---
Undergraduate Student Staff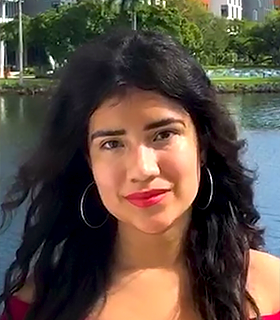 Vanessa Bonilla | Executive Producer, MSA Productions 
Major: Motion Pictures Screenwriting and Broadcast Journalism 
Class of 2023 

Vanessa Bonilla is a first-generation student at the University of Miami. She is currently double majoring in Broadcast Journalism and Motion Pictures. Bonilla was born in Miami to Colombian parents. Bonilla is very proud to be Latina and is honored to be able to show the diverse beauty within the UM campus through film as executive producer of MSA's newest department: MSA Productions. 

Fun Fact: Vanessa loves to dance bachata and salsa!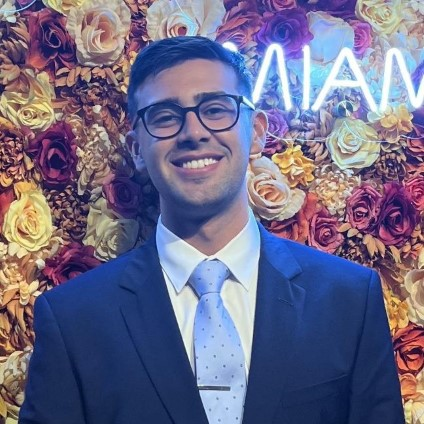 Juan Flechas | Student Organization Liaison, Data & Evaluation Student Assistant
Major | Biomedical Engineering with a concentration in Biomaterials and Tissue Engineering
Class of 2024

Juan was born in Orlando but raised in Colombia. He is studying biomedical Engineering and has a minor in Military science. He is part of the ARMY ROTC program and also does research on spinal cord injuries at the medical campus. He is aspiring to become a senior scientist once he commissions as a second lieutenant. He is very involved in student organizations and has served as a member of the executive board for most of them.

Fun Fact: I am trilingual (Fluent in Spanish, German, and English).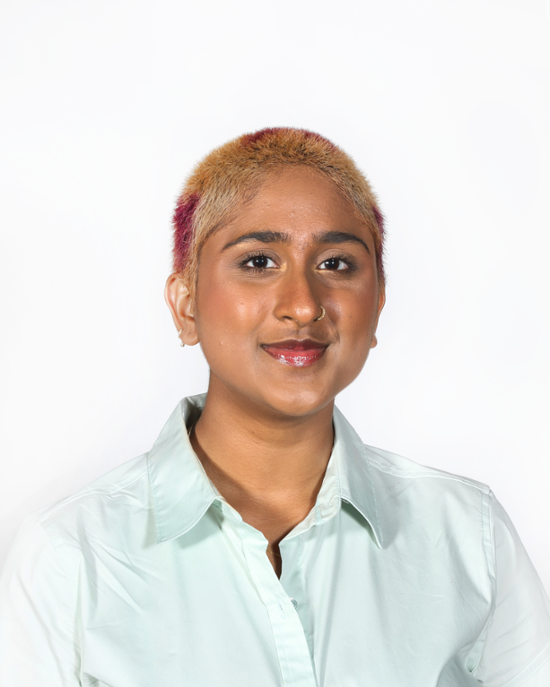 Geethika Kataru | Social Media, Marketing & Staff Development Student Assistant
Major | Political Science & Motion Pictures, Production
Class of 2023

Geethika Kataru (she/her) serves as the Social Media & Marketing Student Assistant at MSA and is a senior at the University of Miami. On campus, she is involved as a Resident Assistant in Pearson Residential College, as the president of Delta Kappa Alpha, a cinematic arts fraternity, and as the PR Chair of the Indian Students Association. She also loves to go thrifting and watch movies! She is super excited to help the MSA team in their goals to support all multicultural students and celebrate diversity at UM.

Fun Fact: In the semester of Spring 2022, I co-wrote and co-directed my first short film with my best friend.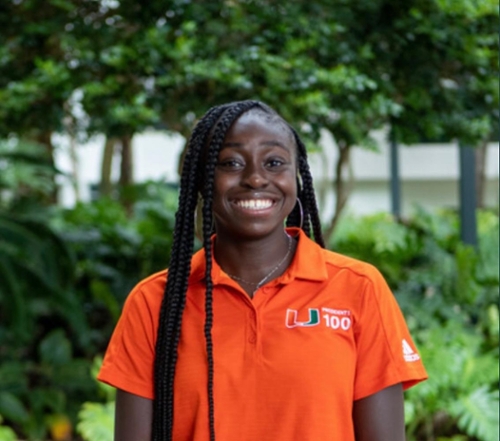 Brittney Mensah | Student Organization Liaison, Data & Evaluation Student Assistant
Major | Political Science, International Studies & Sociology 
Class of 2023

Hello! My name is Brittney Mensah. I am a senior at the University of Miami, and I'm on the prelaw track. I was born and raised in Chicago, IL but I am originally from Ghana, West Africa. I love learning about different cultures and communities, and I am very excited to be a part of the MSA Team!

Fun Fact: My favorite snack is Ben and Jerry Milk and Cookies Ice cream.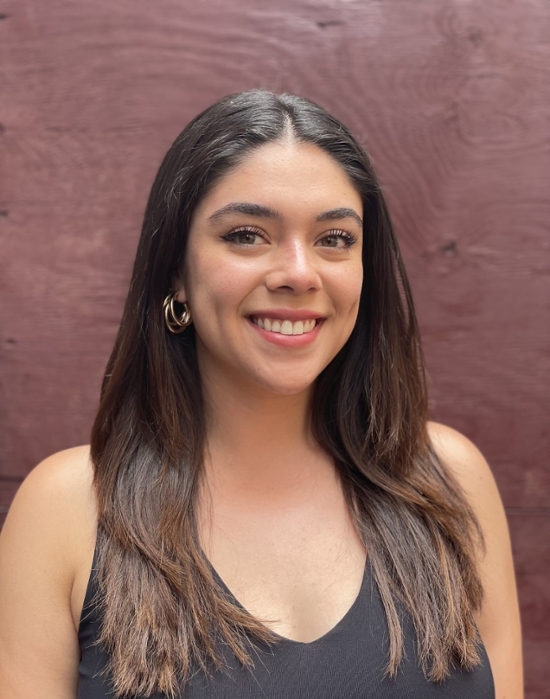 Silvana Silva | Branding & Creative Design Student Assistant 
Major | Creative Advertising & Art, Minor in Marketing
Class of 2023

My name is Silvana Silva (yes, my parents got creative with my name) Mexican foodie with an addiction to caffeine and empanadas. I grew up in Mexico City and moved to Miami for college, it's been one of the best decisions I've ever made. I have a dog named Oreo and hope to have a pet iguana one day.

Fun Fact: I make the best green enchiladas.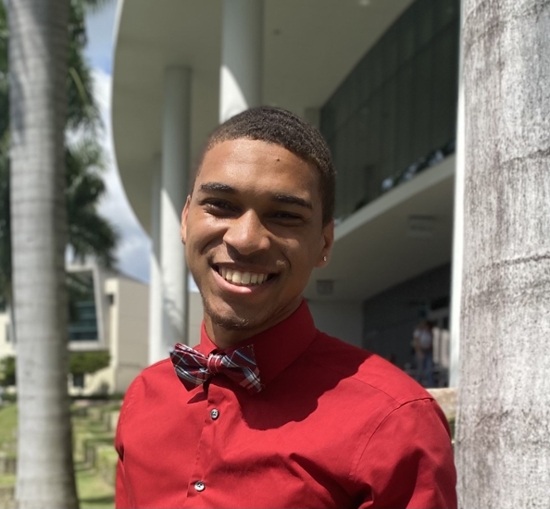 Caleb Taylor | Executive Producer, MSA Productions
Major | Finance, Real Estate, & Management 
Class of 2023

Caleb Taylor is a rising senior at the U and will be graduating in spring 2023. He is from Miramar FL and is Bahamian and Jamaican. He is studying Real estate and aspiring to become a Commercial Real Estate Developer. He is a part of many different student organizations and clubs including Brother Against negative Destruction, Real estate and Finance association, and club volleyball. Additionally, he is a student assistant in Multicultural affairs working as a cinematographer and a Facility Manager for the Miami wellness center. He has developed numerous videos showing the diversity on campus and has taken care of many duties within the Herbert wellness center. His hobbies include basketball, volleyball, photography, fishing, and investing.

Fun Fact: I love deep sea fishing.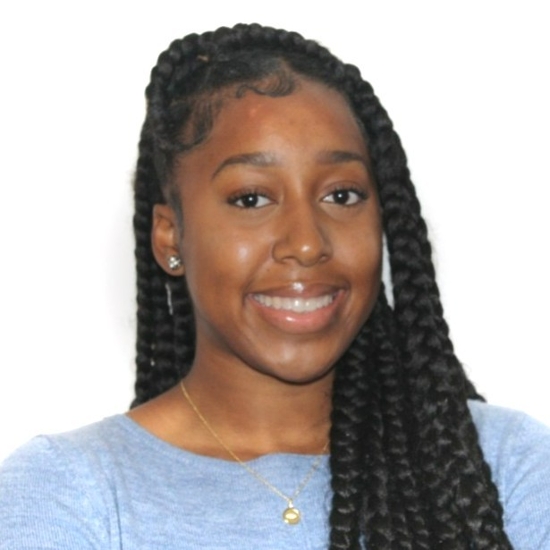 Gabbie Tolbert | Special Programs & Media Strategist Student Assistant 
Major | General Business 
Class of 2025

My name is Gabbie Tolbert. I am currently a business major here at UM with interests in psychology and real estate. With my family heritage from Monrovia, Liberia, I was born and raised in Howard County Maryland. In my free time I enjoy listening to music and spending time with family and friends. I have recently been exploring my interest in working out and pursuing one of my many passions; styling and braiding hair. 

Fun Fact: I really like fashion and would love to help plan a fashion show or event in the field in that near future.