What is Beyond the Horizons?
Beyond the Horizons is an engaging mentorship and student success program designed to assist incoming multicultural students in their transition from high school or other institutions to the University of Miami. The program begins following our Horizons Pre-orientation Program and continues for the full academic year. Students are paired with a trained peer mentor who will serve as both a guide and friend, as they provide insight to campus resources and share experiential gems on how to navigate what is beyond the horizons of their college experience. Each month students will have the opportunity to engage in a series of programs, events and mixers that focus on developing community, service projects, academic success, leadership skills, and understanding matters of diversity and inclusion. 
Program Goals
Incoming students are often met with apprehensi

on when entering a new environment

, our

goal is to excite

and prepare students for what is beyond the horizons of their first day at the

University of Miami and beyond the horizons of their college experience.

Provide necessary tools, resources and skills in order to promote increased retention and student success.

Assist students in finding involvementopportunities throught the university.

Foster a since of community and belonging by bringing togethera diverse group of students through the intentionalplanning of activies and programs.
Program Objectives
S

tudents who participate in BTH will be connected to campus resources and involvement

opportunities.

BTH will offer support and student developmenta

l opportunities specific to the needs of

multicultural students.

Mentors and mentees will participate in monthly experiences in order to facilitate a successful

transition for incoming students.

Students will learn how to navigate collegiate challenges, develop cultural competencies, leadership skills, and academic success.
Mentor/Mentee Responsibilities 
Schedule of Events: Spring 2021
| | | | | |
| --- | --- | --- | --- | --- |
| Event Title | Date | Time | Location | Registration |
| 2020 Reflection + 2021 Goals | February 12th | 6:00pm EST | TBD | Register Here |
| Networking w/ Black Alumni & WWMA | March 12th | 6:00pm EST | Zoom | Register Here |
| Dialogue w/ MSA | March 26th | 6:00pm EST | Zoom | Register Here |
| Beyond the Horizons Finale | April 16th | 6:00pm EST | TBD | Register Here |
Helpful Links
The Sunny Update Newsletter
The Sunny Newsletter is designed to inform BTH participants of upcoming programs and activities. The newsletter includes information on coordinators, monthly reminders, rays of sunshine and more. 
Meet the Coordinators
Tikiyah Ivey 
Email: tmi10@miami.edu
Office Hours: Tuesday, 2:30pm - 3:30pm
 
Doreen Gustave
Email: dpg53@miami.edu 
Office Hours: Tuesday, 6:30pm - 7:30pm 

Ajiri Uzere
Email: axu140@miami.edu 
Office Hours: Monday, 11:00am - 12:00pm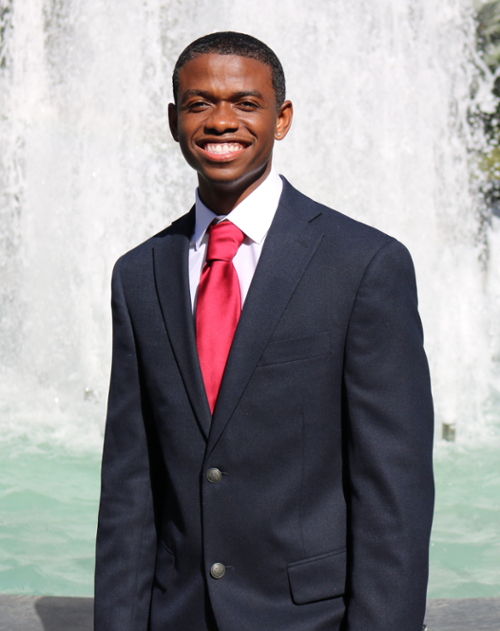 Grey Peoples
Email: gxp481@miami.edu 
Office Hours: Monday, 6:30pm - 7:30pm
Contact Us
Email: beyondthehorizons@miami.edu
Instagram: @UMBEYONDTHEHORIZONS