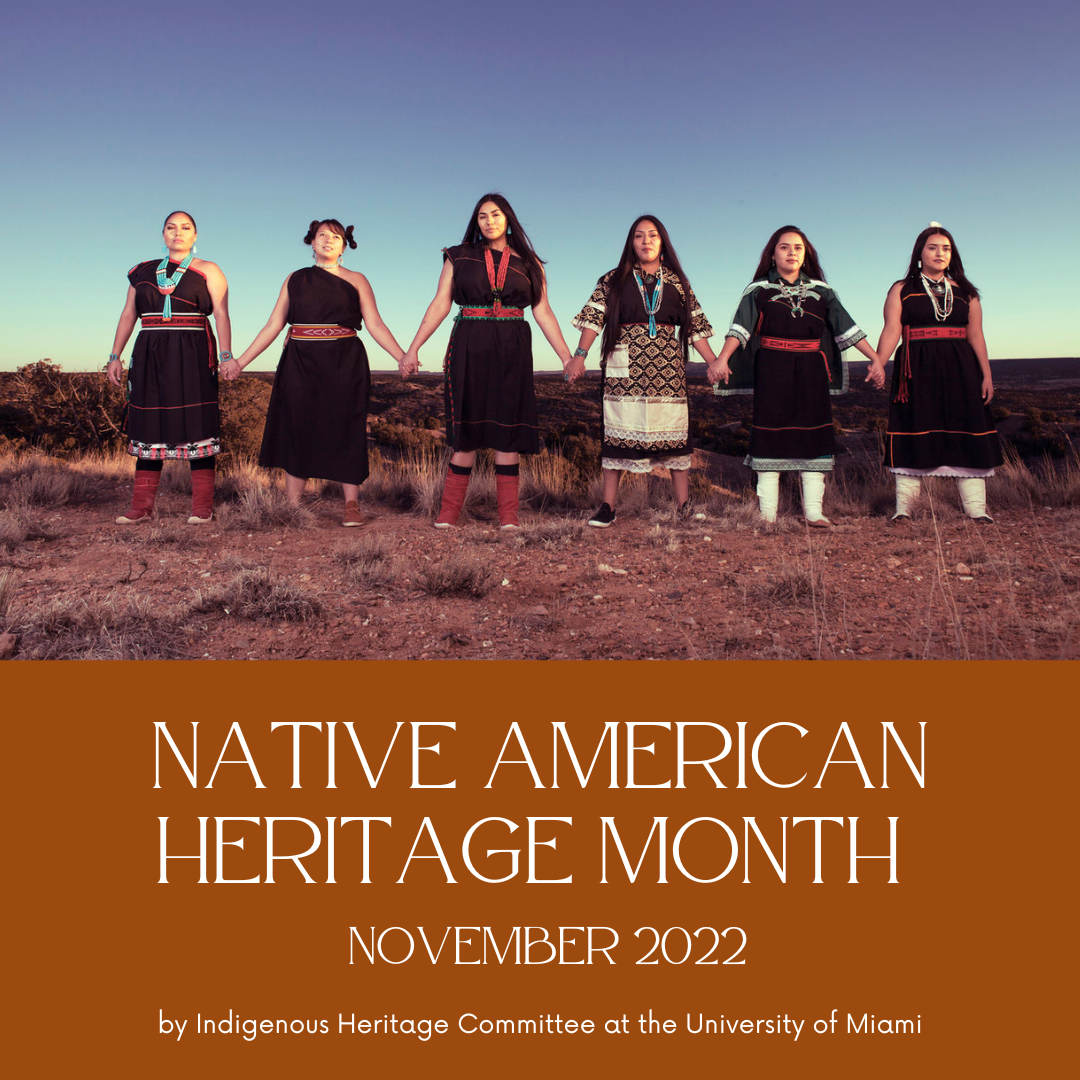 Native American Heritage Month 2022
Native American Heritage month was established in 1996, by President Bill Clinton, who proclaimed November as the official month for the celebration. He urged all Americans alike to observe the month with commemoration, education, and awareness, so as to help each other fully understand the Native American Culture. Native American Month honors and recognizes the significant contributions the first Americans made to the establishment and growth of the U.S.
NAHM Schedule of Events 
Event Title
Date
Time
Organization(s)
Location

Featured Speaker: Devon Mihesuah

Fake News and Fabricated History:Ned Christie as the Symbol of the Wild West 

November 4th
12:30-2pm

Center for Humanities

Richter Library, First Floor, Flex B
UChat Indigenous Discussion
November 15th
6-7pm

UM Debate Team/UChat

Storm Surge
MSA Unity Tabling Event
November 16th 
12-2pm
Unity/MSA
Lakeside Patio
Native Cinema Showcase 2022
November 18th -25th
On Demand

Smithsonian National Museum of the American Indian

Stream on Demand Here
Indigenous performances and artisans
November 28th
12-2pm 
IHC/NAGIS/MSA
Lakeside Stage and Patio
Lunch for Indigenous Students and Screening of Indigenous Film: Prey
November 30th
12-1pm
MSA
Lakeview Terrace 
Lowes Museum Indigenous Art Tour
December 1st
11am-3pm
IHC/NAGIS/Lowes Museum
Lowes Museum
Indigenous Art Installations | Campus
All Month
All Month
Curator/IHC/NAGIS
Breezeway, Westbrook Walkway, Shalala Promenade
Indigenous Art Installations | Library
All Month
All Month
Curator/IHC/NAGIS
Richter Library

Hosting an event during Native American Heritage Month?
If you are a member of the UM community and have events celebrating Native American Heritage Month, please complete this survey form below to have your events added to the NAHM calendar.  
If you are interested in working with the Indigenous Heritage Committee NAGIS and/or assist with planning NAHM events, or you would like information on becoming a sponsor, please contact MSA at (305) 284-2855 or msa@miami.edu.