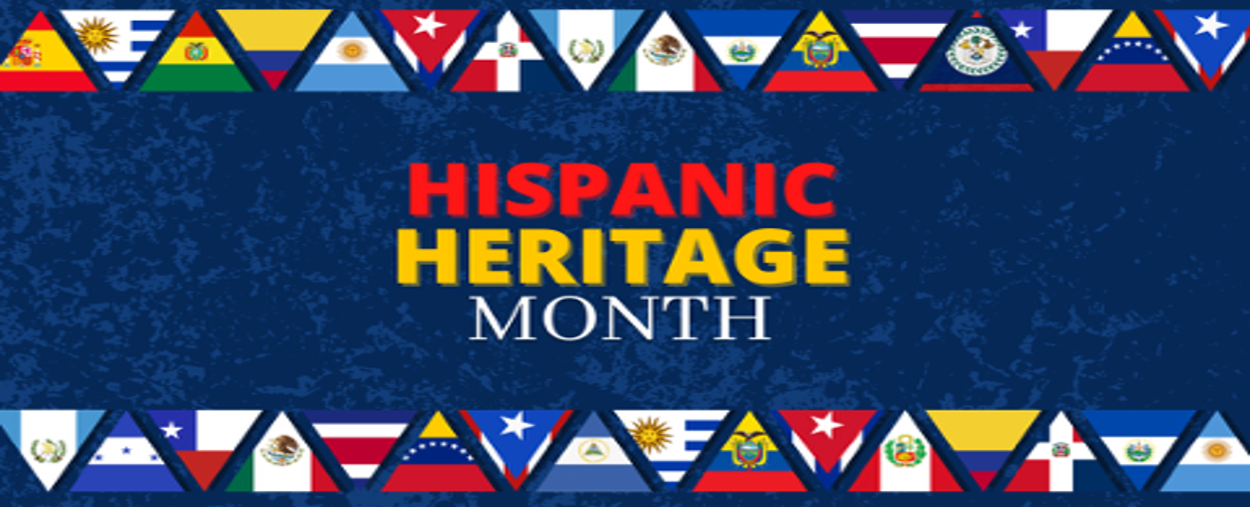 Hispanic Heritage Month 2022
National Hispanic Heritage Week started in 1968 and in 1988 was expanded to 30 days, September 15-October 15. The dates of Hispanic Heritage Month were selected to include the Independence Day celebrations of seven Latin American countries, as well as to incorporate Día de la Raza.
From Sept. 15 through Oct. 15, National Hispanic Heritage Month commemorates the culture and history of Hispanic and Latinx Americans. At the University of Miami, students, and faculty and staff members prepare programs to encourage learning, dialogue, and celebrations. The following is a list of events that the sponsors hope will encourage learning, dialogue, and celebrating among all members of the University community. 
HHM Schedule of Events 
Event Title
Date
Time
Organization(s)
Location
Opening Ceremony | HHM 

Culture Pop Up

September 15th
3:00pm
Unity/ALAS/LLC
Lakeside Patio

Salsa Craze 80's Retro Social

September 16th
8:00-11:30pm
Salsa Craze

Shalala Student Center East Ballroom

Movie Screening: Remember Me: Coco

September 22nd
9:00-11:00pm
ALAS/CAC/LLC

Cosford Cinema

Fanzone Experience | 

University of Miami vs. Middle Tennessee State Football

September 24th 
3:30pm
CAT5/LLC/ALAS
Hard Rock Stadium
MSA 

Real Talk | Hispanic Heritage 

September 27th
6:00pm 
Unity/LLC/BSLC
LSV Study Lounge

Teaching Kitchen

September 27th
5:00pm
FEC/UM Dining

Hecht Stanford Dining Hall

Taste of Cuba

September 28th
4:30pm
FEC/UM Dining

Mahoney Pearson AND Hecht Stanford Dining Halls

If We Want to Win: A Latine Vision for a New American Democracy | Conversation and book signing

September 29th
6:00-7:30 pm
UMIA-Institute for Advanced Study of the Americas

Lakeside Pavilion

National Gandhi Day of Service

October 1st
9:00am
Butler Center/ALAS/LLC

Butler Center

Salsa Workshop

October 5th
5:00-6:30 pm
FEC/Salsa Craze

Lakeside Patio Stage

I

ndigenous and Latinx Dance: Pride, Resilience, and Healing

October 6th
12:30pm
Latin American Studies
Dooly Memorial 104
HHM Closing Ceremony
October 10th
7:00 pm

ALAS/LLC

Lakeside Patio and Stage

Hosting an event during Hispanic Heritage Month?
If you are a member of the UM community and have events celebrating Hispanic Heritage Month, please complete this survey form below to have your events added to the HHM calendar.  
If you are interested in being a part of the committee and would like to help plan one of the events, or you would like information on becoming a sponsor, please contact MSA at (305) 284-2855 or msa@miami.edu.